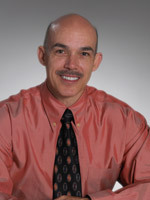 Chuck McGlade, MD - Owner & CEO
Dr. McGlade attended Johns Hopkins University (Phi Beta Kappa) and Cornell University Medical College(Alpha Omega Alpha).     

His radiology residency and Interventional Radiology fellowship were completed at UCLA, where he has also served as Chief Resident.  Dr. McGlade was Medical Director for the Department of Radiology at Sacred Heart Medical Center in Eugene, Oregon from 1993-2003 and remains a partner in Radiology Associates.  Being the founder and managing partner of a commercial real estate development company has enhanced his healthcare background and afforded Dr. McGlade a unique perspective on senior care.

​At Ridgeline he has strived to position Ridgeline as peerless in the senior housing market.  Envisioning an environment that nurtures individual expression and growth, he is a passionate advocate of innovative programming and has helped redesign the architectural elements necessary to complement this paradigm shift.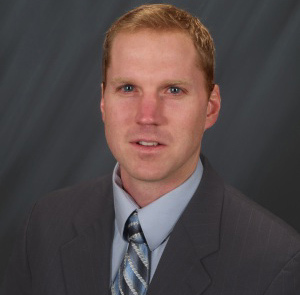 Ryan Housekeeper - Advisor
Mr. Housekeeper serves as a contract Advisors for Ridgeline Properties. Mr. Housekeeper established Tranquilium in 2008, which specializes in senior housing market analysis and coordinating seniors housing acquisitions from property discovery to closing for investors, developers and operators. In addition he is a Certified General Appraiser and has worked with national and regional valuation firms, most recently Colliers International. 
 
Ryan Housekeeper began his real estate career in 2000, working as a Research Analyst for The Meyers Groups, specializing in tracking residential development  and new home sales.  In January of 2002 he joined Integra Realty Resources, performing the duties of a Research Associate; then become an analyst for Integra Realty Resources Dallas and then the Integra Portland office, with a specialty focus in seniors housing.
 

 He transitioned to acquisition and development services, accepting a Vice President position with Canyon Creek Development in 2005. This position involved coordinating the key elements of the acquisition and development process for over $150 million in seniors housing and multi-family transactions. He left Canyon Creek in April of 2007 to join Christopher Place Senior Communities as the Director of Acquisitions; where he identified and led the acquisition of seniors housing properties.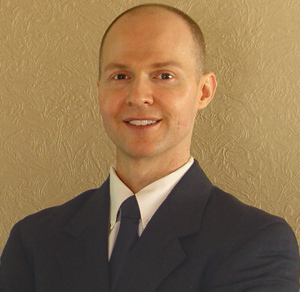 Jim Howard, Jr. - Acquisitions and Development  Associate 
Mr. Howard is our Acquistions and Development Associate. Jim is responsible for assisting in the financial and marketable feasibility of prospective acquisitions, conversions, expansions and ground-up development. He also researches "off-market" properties and trains others in prospecting to research, identify and initiate contact with opportunistic properties in different regions.
 
Jim's background includes staff accountant work at Yergen and Meyer's CPAs. Following that, for over five years Jim was the controller of technology company, ContiNet, where after achieving years of growth and increased sales, successfully sold to the public company, SkyLynx Communications. Consequently, Jim was assigned to correct and help train three other SkyLynx acquisition properties to new accounting operations.
 
Next, Jim acted as the controller of an engineering and systems contractor company, SecureCom, assisting in growth and increased revenue. Jim followed this by years of trading stocks and stock options. He graduated with a Bachelor of Science in Business Administration, Accounting (Beta Alpha Psi) from the University of Oregon. While new to senior housing, Jim's focus on growth, strong returns, teamwork and his fundamental accounting background enhances Ridgeline Properties strategy to carefully procure and underwrite each opportunity.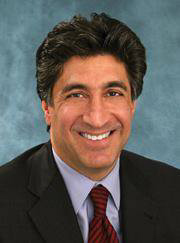 Michael Jacobs - Investor Relations 
Michael Jacobs has over 30 years experience in various aspects of the Real Estate Industry. Experience includes Development, Acquisitions and Project Management, Sales and Marketing, Budgets, Leasing, Cost Estimating and Accounting, Investment Analysis, Market Studies, and Internal Draw Payouts and Contract Negotiation.

Property types range from Residential, Commercial, Industrial, Retail and Vacant Land Development, from project inception to completion. Responsibilities also have included raising various forms of Capital and Investor relations. Extensive experience includes appraisal and market studies required for potential developments throughout United States with particular focus on the Midwest and Chicagoland Metro area. Clients have included Pension Funds, Banks, Lending Institutions, Real Estate Developers and Municipalities.
 
 Most recently Michael was a Senior Advisor with Real Estate Research Corporation. His most notable success has been the turnaround of Dearborn Park Development, Chicago and the completion of sales and marketing efforts of a 60 acre development as Vice President of Florence Jacobs & Associates.  Mr. Jacobs personally sold and closed $35 million in sales in 2008 through a national investment seminar program.
 
As Development Project Manager for MCL Development in Chicago, Michael was responsible for overseeing and coordinating construction and cost analysis for three developments simultaneously. In the rapidly expanding sector of senior housing, Michael is enthusiastic to offer his expertise to enhance investor portfolios.
r